When: Saturday 15 August 2020 10.30AM
Where: Aviation Heritage Museum, 2 Bull Creek Dr, Bull Creek WA 6149.
Hi Rostrata Dads,
Rostrata dads and kids are visiting the Bull Creek Aviation Heritage Museum on Saturday 15 August, 10.30am.
The entry fee is: $7.50 for a child and $15 for an adult.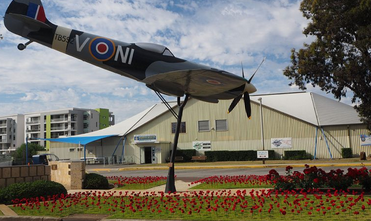 There will also be options for specialised activities (e.g. aircraft cockpit tours) at an extra fee for the parent's account and at their own discretion.
If you would like to come, please email us at dads@rostratapandc.org.au, letting us know how many of you are coming.

We hope you can make it!